WICHTIGER HINWEIS ZUM DATENSCHUTZ bitte hier klicken

Sollte diese Seite nicht verschlüsselt angezeigt werden, so benutzen Sie bitte den folgenden Link:
Flugzeugservice W. Ader

Gesamte Instandhaltung von Luftfahrzeugen bis zu 2000 Kg max. Abflugmasse.
Maintenance Workshop for Aircrafts up to 2000 kg max. Take Off Weitght.
Auster, Beech, Bellanca, Cessna, Diamond, Grumman, Great Lakes, Katana, Maule, Mooney, Piper,Robin, Socata, Zlin.
Instandsetzung von Bauteilen und Baugruppen in Leichtmetallbauweise von ein- und zweimotorigen Luftfahrzeugen bis hin zum Beech- oder Citation Jet.
Structural repairs for single and twin engine aircrafts up to Beech- and Citation Jet.
Part-M: DE.145.0078
CAMO: DE.MG.0078
CAMO NATIONAL: DE.LBA.0078

Für sämtliche Reparaturen erhalten sie ein EASA Form One.
For all repairs we will issue an EASA Form One.
Die Freude über einen billigen Preis währt niemals so lang wie der Stolz ein qualitativ hochwertiges Produkt zu besitzen.
The happyness of a low price will never last as long as the pride to own a high quality product.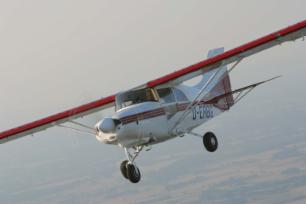 Treten Sie ein... herzlich Willkommen
come in... you´re welcome